In case you were wondering who's actually using Docker Cloud.
Last week FairFly, an awesome startup that helps their customers rebook flights for less, participated in a joint webinar called "How FairFly Uses Docker Cloud." During the webinar, Fairfly CTO and co-founder Ami Goldenberg explains how with Docker Cloud, our SaaS hosted service for managing and deploying applications in production, they are able to create an end-to-end CI/CD pipeline, focus on building apps vs. maintaining infrastructure itself, and able to reduce infrastructure costs.
Here is a look at their CI/CD pipeline today and how Docker Cloud fits in.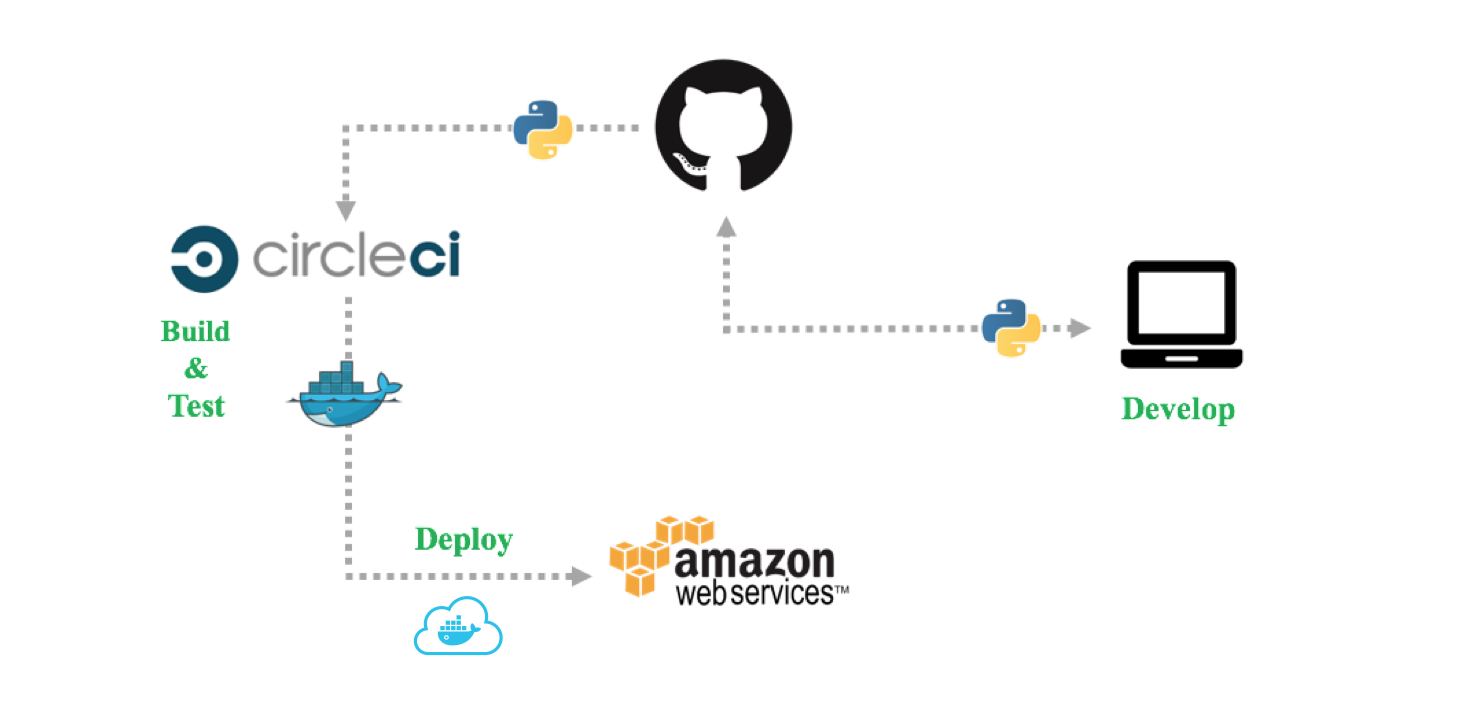 Before Docker Cloud
Like many companies, prior to adopting a Dockerized environment FairFly was experiencing long deployment cycles. They had deployment checklists to go through and had to manually SSH into multiple services, creating quite the hassle. All of this was time consuming and prevented them from rolling out features fast and iterating on their product as often as they'd like.
The company was using configuration tools that proved to be difficult to manage, hard to test and drain on two invaluable resources. Time and focus. They were forced to work on maintaining their infrastructure and creating deployment scripts, instead of focusing solely on improving the product.
After Docker Cloud
By adopting Docker the company was able to solve one of the biggest issues they had. Making sure the dependency versions across dev, staging and prod were the same. In addition to this, with Docker the company can now utilize repeatable builds, deploy their applications anywhere they would like, maximize the efficiency of their hosts and even enable microservices.
Docker Cloud was up and running for them within 20 minutes and gives them the UI, CLI and APIs that they need to build their applications quickly, and deploy them into production across their different nodes. The tool adds a layer of abstraction, and gives them the ability to easily manage clusters of different types within their environment. A huge benefit for them was that by stacking containers they were able to save on infrastructure costs and focus on building their apps, rather than maintaining infrastructure.
Watch the entire recorded webinar here:
Build, Ship, and Run, Any App, Anywhere
Docker Cloud is the best way to deploy and manage Dockerized apps.
Additional Docker Cloud Resources:
---
Learn More about Docker