To celebrate National Infrastructure Engineers and System Administrators Day, we asked the IT pros to tweet us their tips and tricks. After narrowing the submissions to five — here are the top shared life hacks in 140 characters (or less).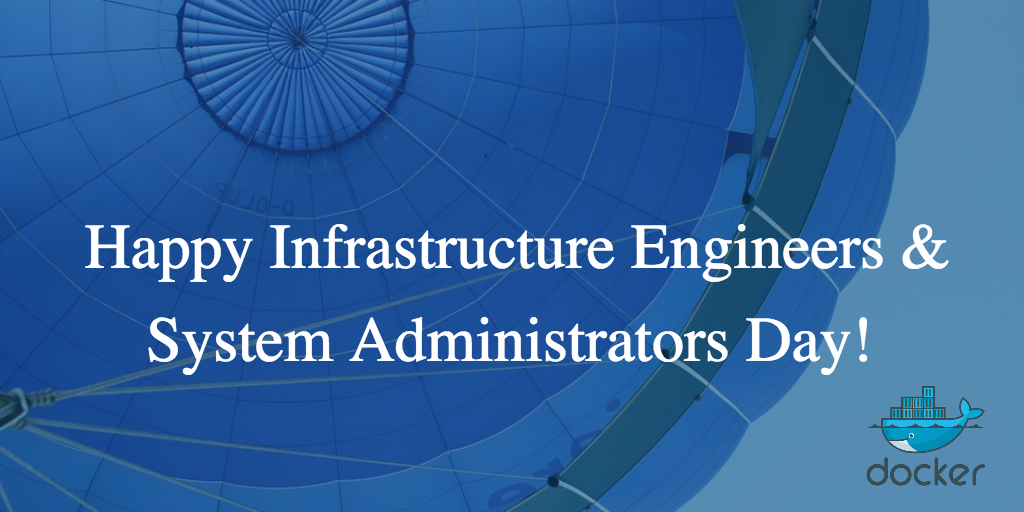 I use a bash/zsh alias to quickly cleanup all my local containers: alias drma='docker rm $(docker ps -a -q)'@Docker #SysAdminDay

— Bret Fisher (@BretFisher) July 27, 2016

It's easier ask for forgiveness than permission 😉

— Tim Chavez (@timrchavez) July 26, 2016

learn all you can but remember to spend time with family too. Expanding your brain is good but not everything #SysAdminDay

— Thom Greene (@tbgree00) July 26, 2016

Top Tips?.... REDUNDANCY! lol

— mastermnd (@mastermndio) July 26, 2016
Now it's your turn. Help us celebrate by taking a moment to recognize and thank these hard-working professionals because we appreciate all they do!
---