Orchestration for dockerized applications in production has been a huge reason for why today's enterprises have begun to leverage Docker Datacenter.
Universal Control Plane, the management layer of the Docker Container-as-a-Service platform delivers production-level orchestration. The tool enables enterprise IT ops teams to manage, deploy and scale their applications across their multi-node clusters. These clusters can be comprised of nodes that exist both in cloud providers like Azure and AWS as well as in the datacenter. Universal Control Plane comes with Docker Swarm embedded into it, giving it the power to create clusters and scale applications across their environment, regardless of infrastructure type, all with support from the Docker team.
It is for this reason that Mark Dand, Senior Systems Engineer DevOps, and the SA Home Loans team decided to leverage Docker Datacenter in their production environment. Last week we hosted a live webinar with Mark, and he discussed their journey to Docker, challenges they were looking to solve, and how Docker Datacenter gave them the scalability and support that they required.
Watch the webinar in its entirety below:
Here is a look at SA Home Loans current environment:
At the end of the presentation, Mark answered some questions from the audience. Here are a selection from that Q&A session:
Have you compared Docker Swarm to other services like Mesos or Kubernetes?
Mark Dand: Yes, yes we did. A few of us did have a look at Mesos and Kubernetes. They're great products, but for us as a team it was just a little too complex and a little to heavy going for some of the guys on our side. We are a Windows shop, so we have very good Windows skills, but many Linux skills and the learning curve was a bit too steep in order to get where we needed to be, quite quickly. With Docker Swarm being integrated into the Docker family, having very similar commands we felt it was the easier way to go, instead of having to learn multiple technologies, we can use one set of commands and tools and then grow from there.
Chris Hines: Here at Docker, we actually performed a series of tests comparing Swarm to Kubernetes. The third party study showed that compared to Kubernetes, Swarm scales better and has faster container startup times. It was truly eye-opening for us here at Docker as well.
Do Developers deploy to production? And if so, how many times a day?
MD: No, so developers don't deploy to production. We do have a separation risk in that regard. Our developers deploy to our dev and systems test systems and then hand it over to our production support team for production.
Watch the webinar replay to hear the other questions that we took on during the presentation.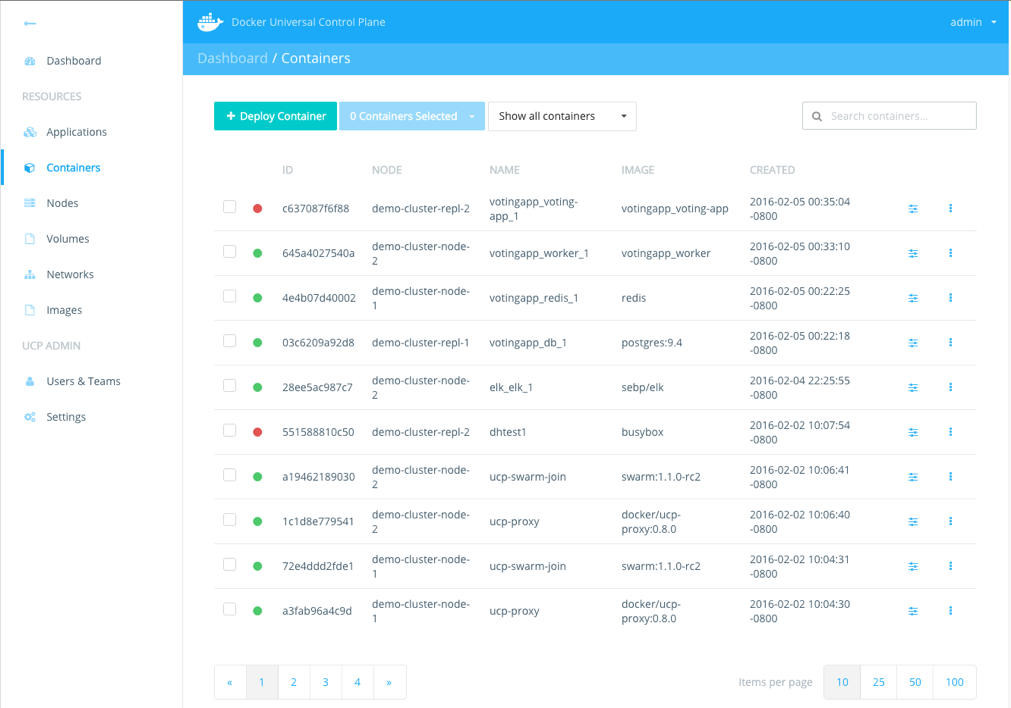 One extra point that Mark brought up was that for the folks who aren't as savvy with Docker, they can use Universal Control Plane to start, restart and deploy containers from within the gui. This is a huge benefit to folks who may not be Docker super gurus, and still need to manage their dockerized applications.
Additional Resources on Docker Datacenter
---
Learn More about Docker